SERIE A - Inter Milan, Calhanoglu: "We didn't give AS Roma any look-in"
Source: inter.it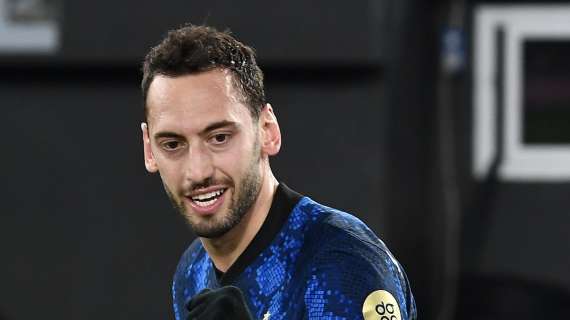 TRANSFERmarketWEB.com
© photo www.imagephotoagency.it
Scorer of one out the three goals Inter Milan defeated AS Roma by, on the ground of Stadio Olimpico in Rome, Neroazzurri attacking midfielder Hakan Calhanoglu stated:
"I always try to generate a proper follow-up with my corners. I try to send dangerous balls into the box, but you need a slice of luck as well. I'm pleased that I scored and got an assist for Edin to double our lead straight after. We're pleased because we dominated today and we didn't give the opposition a look-in. It's not our first impressive display, however. We also played well against Milan and Juventus, despite drawing those matches. We've never stopped believing in our ability and now we're getting the results.
I feel good. I can feel everyone has confidence in me and when you manage to play in the way that you want, everything happens automatically. I wanted to give my all for the team and I'm now managing to do so on the pitch. As for Madrid, we already showed at home that we can make life hard for Real. We want to do well there".