BUNDES - Bayern Munich fans wants club to end Qatari sponsorship deal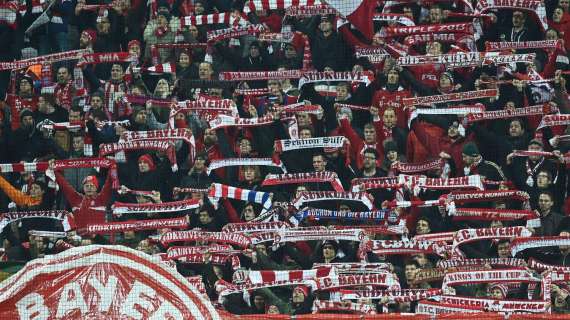 TRANSFERmarketWEB.com
© photo Matteo Gribaudi/Image Sport
A group of Bayern Munich fans is pressuring the team to cancel its contentious Qatari sponsorship contract, which has been linked to human rights violations.
Bayern Munich struck a five-year sponsorship contract with Qatar Airways in 2018, reportedly valued over 20 million euros ($22.5 million) per year, according to German media.
Bayern's renowned red shirts have the airline's logo on the sleeve.
When the Qatari deal expires in 2023, a faction of fans wants club president Herbert Hainer and CEO Oliver Kahn to terminate connections.
Disgruntled fans have attempted to impose a motion seeking the non-renewal of the contract in the run-up to the club's annual general meeting on Thursday.
A Munich regional court denied the organization's request for an interim injunction, but the group insists that their fight will continue.
"We want to obtain preventive measures to avoid a renewal of the contract," said Michael Ott, a spokesman for the group of fans.
"Qatar is guilty of massive human rights violations and there are heavy suspicions of corruption in sport.
"Now we go into the next round."