BUNDESLIGA - RB Leipzig, Szoboszlai: "We can achieve anything"
Source: rbleipzig.com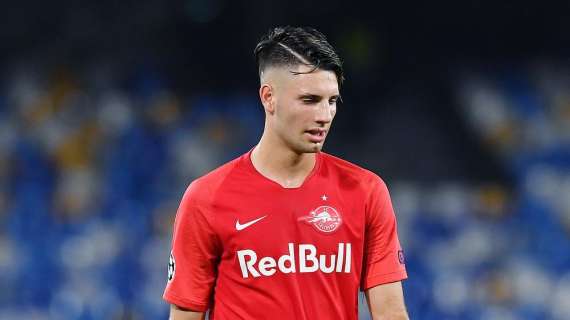 TRANSFERmarketWEB.com
© photo Antonello Sammarco/Image Sport
A key presence for RB Leipzig to accomplish defeating Manchester City, and achieve Europa League spot, German giants playmaker Dominik Szoboszlai stated:
"We said before the game that we could beat anyone if we show our courage and will. We demonstrated that we can play really good football against the top teams. I noticed that there was space between Walker and Stones and I was making deep runs more often. Then Konni played the fantastic ball and I was able to put the team ahead with the goal

Now we have a lot of work to do in the Bundesliga. We'll stay switched on and try to continues playing at this level. We can achieve anything".