LIGA - Report: Barcelona board not ready to sack Koeman ahead of game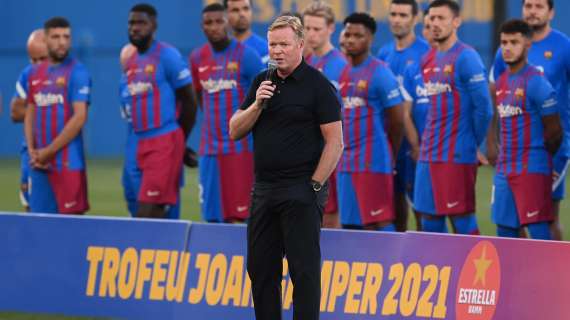 TRANSFERmarketWEB.com
© photo Daniele Buffa/Image Sport
Barcelona's board is not convinced by the notion of firing Ronald Koeman before of the game against Atletico Madrid, according to a report by MD's Roger Torello.
The encounter at Wanda Metropolitano is a high-pressure situation, and they believe that making a change on the bench before such a huge game would be the wrong approach.
Ronald Koeman, on the other hand, will live to see October 2nd as the manager of FC Barcelona. His continuation after that, though, is in jeopardy.
Since the start of the season, the Dutchman has been under pressure. The dismal start to the UEFA Champions League, on the other hand, appears to be the final nail in his coffin. The squad was humiliated in its initial games against Bayern Munich and Benfica, and now faces a possible group-stage elimination for the first time in 20 years.