LIGUE 1 - Marseille : The huge disappointment of Mattéo Guendouzi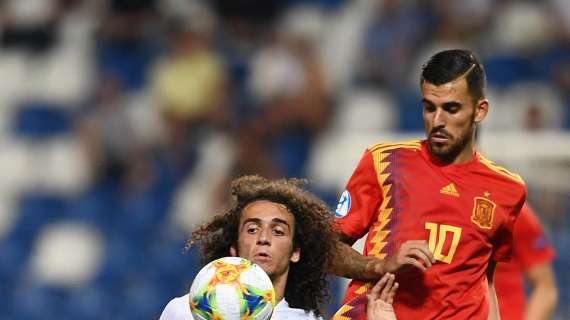 Too fragile defensively, Olympique de Marseille sank on Thursday against Galatasaray (2-4) on the fifth matchday of the group stages of the Europa League.
A significant setback since it is synonymous with elimination of the competition for Jorge Sampaoli's men. With four points behind the second place occupied by Lazio, OM will now have to secure their third place against Lokomotiv Moscow, on December 9, in order to be transferred to the Europa League Conference.
Asked at the microphone of RMC Sport at the end of the meeting, Mattéo Guendouzi, one of the best Olympians of the evening, tried to explain this bitter failure. If the disappointment is immense, the Marseille midfielder still promises a reaction from Sunday, in Ligue 1, against Troyes.
"We were keen to get out of this slump. We can only blame ourselves and our missed opportunities in our first encounters. There were several games where we deserved to win. It's a huge disappointment for us tonight. We're all down on this elimination but we have to focus on the Troyes match (Sunday in Ligue 1) and we'll see what happens in the new competition. I don't think it's a problem of intensity or duels."
"We may have been less aggressive than them, but it's mostly on the technical side that we missed a lot. We didn't play the way we do and that's what is costing us the loss tonight against Galatasaray."