LIGUE 1 - Matteo Guendouzi likely to join Marseille on permanent basis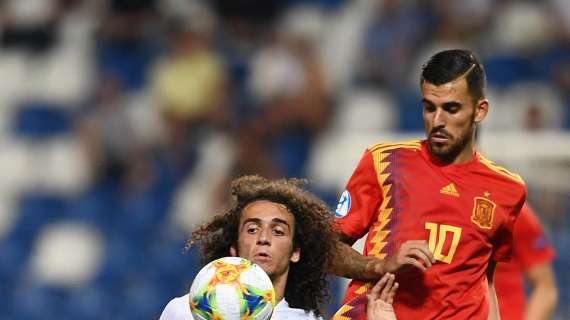 TRANSFERmarketWEB.com
© photo Matteo Gribaudi/Image Sport
Marseille are reportedly almost certain to active their option to buy midfielder Matteo Guendouzi from Arsenal next year, having signed the Frenchman on loan for the duration of this campaign.
The 22-year-old star returned to his homeland in July, with Les Olympiens stressing at the time that their loan agreement included an option to buy the youngster permanently for €11m (£9.3m).
Matteo has been an extremely popular addition at his new club, registering three goals and two assists in his first nine matches for his team. It has therefore always seemed highly likely that Marseille will decide to pay up when the time comes.
However, according to a report from L'Equipe, the final decision may be taken out of the side's hands anyway as the terms of the loan mean they will sign Guendouzi permanently as long as the team remain in Ligue 1 this term.
The terms of the loan have been a little confusing for some time now. Marseille have claimed it is an option, while the Premier League giants have always cried obligation.
Several weeks ago, Mikel Arteta told a press conference that he couldn't say whether Guendouzi had played his final match for the Gunners, seemingly unsure over the precise terms of the loan.