AS ROMA - Mourinho against the team after the match with Inter: "You shit your pants!"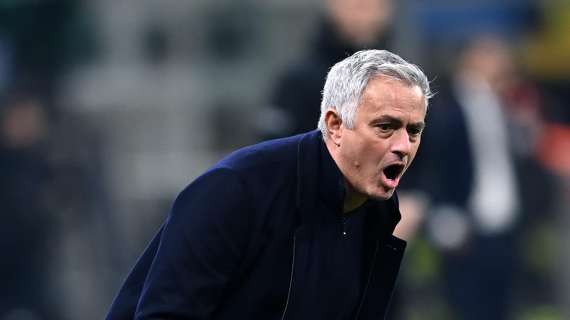 TRANSFERmarketWEB.com
© photo www.imagephotoagency.it
José Mourinho's fury hit the Giallorossi players in the AS Roma locker room. No one was saved from the wrath of the Portuguese coach at the end of the defeat against Inter in the Coppa Italia. "I want to know why playing face to face with Inter in the first ten minutes, you shit your pants!". He yelled at those who wera on the field, but then he widened the question to other more or less recent macthes as well.
"And then I want to know why even against Milan you shit your pants under 10 minutes, all without exception."
A veritable storm of words that hit the players: "I want to know why for two years you have shown yourselves small with the big ones. If we are small, the referees treat us as a little team! They treat As Roma as not top club. Inter are super team, you had it in front of you and instead of finding the right reasons you shit your pants! ".
And again raising the fury: "The biggest flaw of a man is the lack of personality. Are you afraid of macthes like this? So go and play in Serie C, where you will never find teams with champions, top stadiums, the pressures of great football. ". To report it is the Corriere dello Sport.