JUVE - AS Roma can ask for 40 million for Zaniolo: McKennie is the key to the deal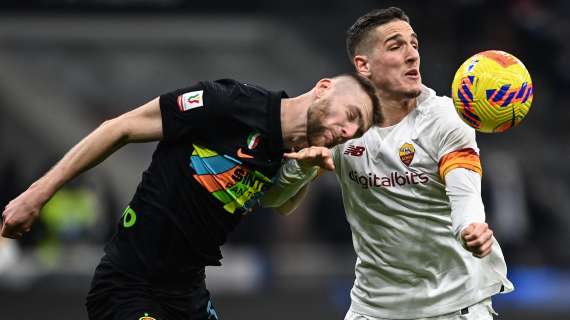 TRANSFERmarketWEB.com
© photo www.imagephotoagency.it
AS Roma striker Nicolò Zaniolo is one of the top names on the Juventus transfer market next summer.
An interest that comes from afar, also due to the desire to add an Italian player of value to the line-up. There may be opportunities for negotiations given the difficulty that AS Roma have in the negotiations for the renewal of the contract expiring in 2024.
The Giallorossi are asking for €40 million, and in addition the transfer of McKennie. The Italian newspaper Tuttosport takes stock of the playmaker born in '99: Roma have not set a price at the moment, but if the renewal does not arrive, they could ask for around 40 million euros.
Juve would be ready to move once they have achieved the certainty of participating in the next Champions League, and to finance the purchase of Zaniolo they could be willing to sell McKennie: the American is appreciated in the Premier League and in the summer market could bring money into the Bianconeri coffers. But also AS Roma observe with interest him and could be an interesting partial technical counterpart in Zaniolo transfer.