SERIE A - Matthijs de Ligt is once again linked to Barcelona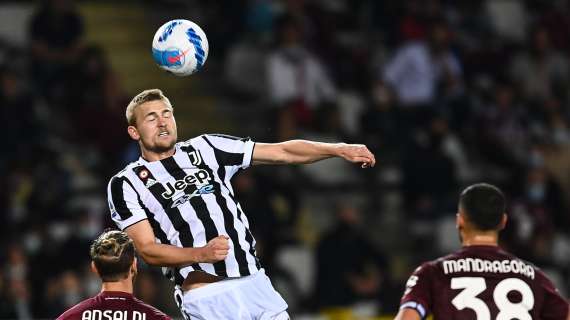 TRANSFERmarketWEB.com
© photo Daniele Buffa/Image Sport
Matthijs de Ligt is not willing to continue in the situation that he is currently in at Juventus in Turin since he has lost the confidence of Massimiliano Allegrí and it is common to see him on the bench game after game.
His controversial agent, Mino Raiola, is already looking for solutions to this problem and the first he has found and the one that the Dutch likes the most is undoubtedly that of arriving at FC Barcelona, ​​a club that already wanted him two seasons ago when he finally decided to go to Turin.
According to the newspaper Sport, the Dutch footballer is willing to change of scene in the next transfer markets, however, his departure from the Bianconero team is very complicated since he has a termination clause of 150 million euros. De Ligt wants to leave and Mino Raiola is moving him among the big clubs in Europe and one of them is Barcelona, ​​a club he was about to join two seasons ago, but the problem is that the Catalan club is too economically depleted to be able to sign this footballer. Barca's situation is not good at all, but Mino Raiola believes that he could manage to lower his price considerably since Juve also has financial problems and De Ligt is the highest paid of the squad.