JUVENTUS - Allegri about Morata future: "In June we will see"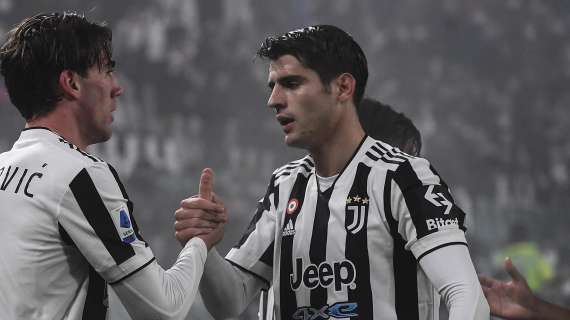 TRANSFERmarketWEB.com
© photo www.imagephotoagency.it
During the press conference for the Serie A match Juventus vs Torino, the coach Massimilano Allegri answered a question about Morata's future.
"An opinion on Morata? Are you pushing to have him here again next year?" - This is one of the questions Massimiliano Allegri answered at the press conference - "To question Morata technically, it's pure madness. But talking about the transfer market now doesn't seem to be the right moment ... Now he's doing very well and he's calm. We need to be focused on the moment to achieve results. Then we'll see in June."
The coach appreciates the qualities of the Spanish forward and the club has already started to try to confirm him again next season.
After paying another €10 million euros to Atletico Madrid to renew his loan last summer, Juventus today have a right to buy of €35 million, but they are not at all willing to reach this figure. A figure that was considered too high even according to Barcelona, which in January had tried to sign Morata.
Precisely for this reason the Bianconeri have initiated contacts to lower the requests of Colchoneros, saying they are ready to invest a maximum of €15 million plus bonuses for Morata's property. Barcelona remains to observe the situation, intending to make a new attempt during the summer market window.
TEAM BUILDING
"Now that I've been here for six or seven months the players and myself know each other better. Individual goals have been set aside in exchange for team objectives. We must concentrate on the moment. We have three exciting months ahead of us to look forward to in a bid to achieve something extraordinary."