TMW - Nkunku-Inter, the evaluation is prohibitive. Leipzig thinks of a buyout clause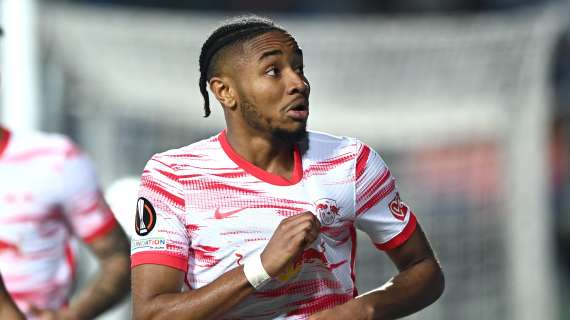 TRANSFERmarketWEB.com
© photo www.imagephotoagency.it
Christopher Nkunku was the architect of Atalanta's elimination from the UEFA Europa League, but he is also the undisputed star of Leipzig this season. He has already scored 30 goals. The Red Bull club has bought him from PSG in 2019 for €6 million, thanks to the player's desire to find that continuity, he could not have in Paris.
After two good seasons, this year the French striker born in '97, with the coach Domenico Tedesco has definitely taken off. The Italian-born coach saw the potential of Nkunku, so now he is another type of player. He is primarily a great scorer and for this reason Leipzig want to enjoy him for as long as possible. Or, at least, for another season.
In his contract there are no buyout clause and only an offer abuot €100 million could make Leipzig think about the sale in the summer of 2022. In recent days, his name has also been linked to Inter, but this evaluation stops any kind of negotiation, at least with the Nerazzurri.
Different speech at the end of the 2022-23 season. With the player and his entourage, Leipzig is in fact evaluating the possibility of going on together for another year with the player, but also immediately inserting a clause that will allow him - at the end of next season - to free himself at a pre-established figure.