SERIE A - Ancelotti: "I left Napoli because there's no syntony with the club".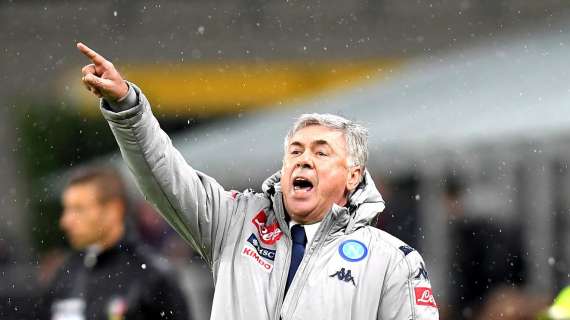 TRANSFERmarketWEB.com
© photo Daniele Mascolo/PhotoViews
Carlo Ancelotti enjoys the leadership in LA Liga table, as coach of Real Madrid, and in the meantime he talks to Radio Rai about the situation of the Serie A championship after four days and returns to talk about Napoli.
"They have been two wonderful professional years, but I know very well how it works and I think it ended in the right way. When there is no harmony between the club and the coach it is right to separate, this year Napoli is competitive again. If they can win, I don't know. , but he can compete. Spalletti and De Laurentiis? They are honest people and I think there can be discussions, but in the end you get along well. I got along very well with De Laurentiis and I met a wonderful square.
Ancelotti then gave his favorite for the Scudetto: "Inter have maintained the structure of last year, changing coaches and some protagonists. They played very well against us, I think they can compete for the Scudetto, I see Serie A a lot balanced and Juve have some problems. It's a team that has lost certainty and is struggling to find continuity, in football it happens. I'm sure it will come back and be among the candidates to win in the end ".
Among the players of Real Madrid on loan there are Brahim Diaz, one of the protagonists of Milan at the start of the season: "In Madrid he had no room for a question of competition, he is an important player for us and we are happy that he is doing good for Milan. For his growth it was important to play, he went to Milan because we know the structure of the club and the team. "