PREMIER - Paul Ince: "van de Beek has absolutely NO CHANCE of staying"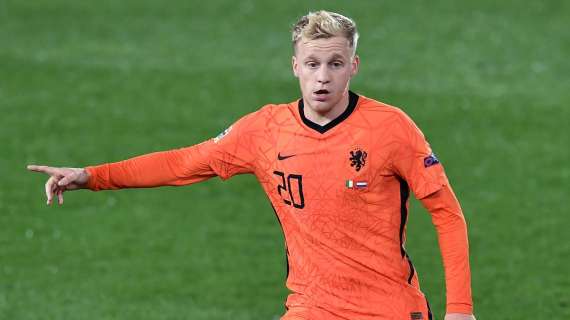 TRANSFERmarketWEB.com
© photo Daniele Buffa/Image Sport
Paul Ince believes Donny van de Beek's Manchester United career is all but over, and expects the midfielder to be offloaded in January.
Van de Beek was a high-profile arrival from Ajax last summer for a fee of around £35million, having gained a big reputation from being part of the Dutch club's stunning run to the 2019 Champions League semi-final. Yet since arriving at Old Trafford the midfielder has barely been given a chance in the first team.
The former United midfielder Ince was not convinced and believes Van de Beek will now never make a breakthrough at the club when asked if he was in the manager's long-term plans.
"Absolutely no chance!" Ince told The United Stand YouTube channel. "He's tried to make the player happy [by playing him].
It's always tough when you don't play to come and make an impression on your first start and to sub him off at half-time… what does it say to us, what does it say to the fans?"
"What does it say to Donny? If I can't get a full game against Young Boys, ten men or no ten men, then it's time for me to go.
There's nothing Ole could say that would persuade me that my future is at Manchester United. I wish it was because it's the biggest club in the world but he needs to play football."