NATIONS - Messi: I was in a 'daze' after Copa America win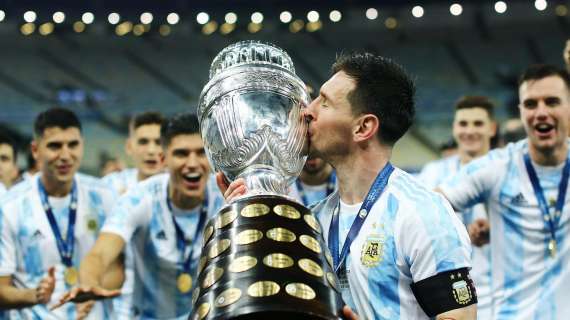 TRANSFERmarketWEB.com
© photo Imago/Image Sport
Messi spoke to ESPN during the international break about the satisfaction he felt after guiding Argentina to their 15th title and first since 1993.
"I have peace of mind of having achieved the dream that has been denied to me so many times," he said.
"It was like a dream, a spectacular moment. I couldn't believe it had happened. I enjoy watching the images now more than at the time as I was in a daze. I didn't quite understand what was happening.
"A part of the media treated us as failures, saying that we didn't feel the [responsibility] of wearing the jersey, that we shouldn't be in the national team.
"We tried to be champions before, we were the first ones to want to. It's very difficult to win a World Cup or a Copa America.
"At the time they didn't value what we did, they only put emphasis on the fact that we didn't achieve the aim.
"The important thing is to feel satisfied that you have given your all. Luckily, the last time [final] was different."